Mt.Tianshan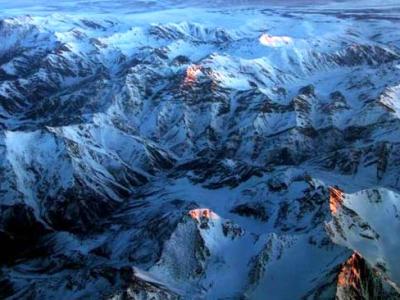 Tianshan Mountain is a large mountain range in central Asia, running through central Xinjiang of China, with the west end stretching into Kazakhstan. The mountain extends for 1,700 kilometers inside China, with an average altitude of around 5,000 meters. The three big rivers in Xinjiang-the Syr Darya,Chu Riverand Yili Riverall have their sources in the mountain. The overall Tianshan Mountain chain is composed of three ranges. They are: North Tianshan Mountain, Central Tianshan Mountain and South Tianshan Mountain from the north to south. The massif of Tianshan Mountain is comprised of three parts:mountainous area,intermountain basin and piedmont plain.

The snowy peak of Tianshan Moutain-Bogda Peak, is covered with snow all the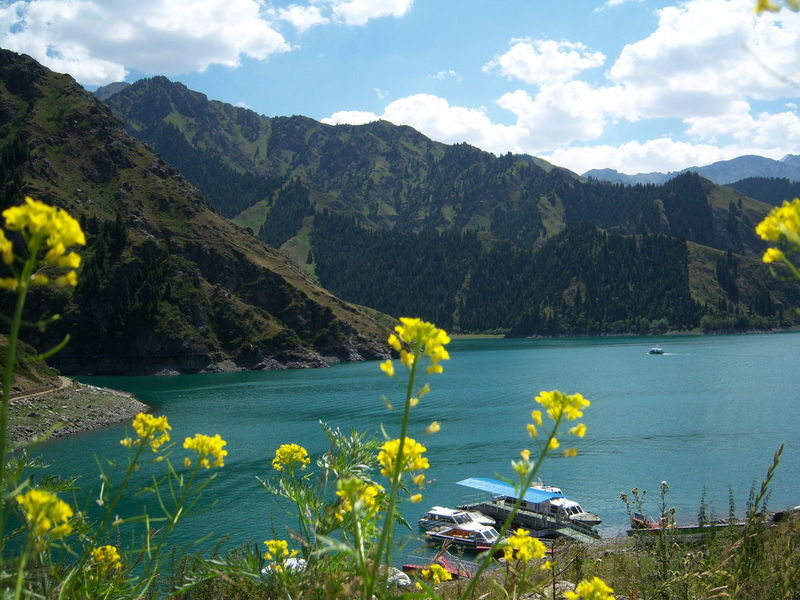 year round and thus nicknamed "the sea of snow". On the mountainside of Bogda Peak, there's a lake called "Tianchi"(meaning "heavenly lake"). It is 1,900 meters above sea level and as deep as 90 meters. The crystal-clear lake water is made up of melted ice andsnow. The lake is like a big mirror reflecting the snow-white peak and emerald-green spruce trees.The picturesque spot is a famous tourist attraction.
Tianshan Mountain is in the northwestern tip of China. It's been a key passageway linking China and central and west Asia since ancient times. The north and south Muzart river valleys in the east of Tumur Peak were a key branch of the ancient Silk Road.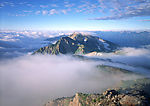 There are lots of places of historic interest and scenic beauty around Tianchi, including Fushou Temple commissioned by Emperor Qianlong of the Qing Dynasty. As the temple was built with black bricks and iron tiles, it's also called "theiron-tile temple".There are the ruins of Dongyue Temple in the west of Tianchi and Wuji Temple not far from the lake. All these places have added humanistic charm to Tianshan Mountain.