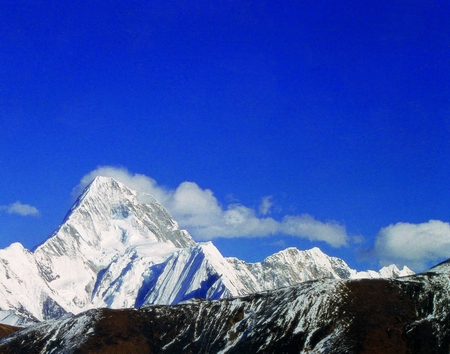 Gongga Mountain lies about 320 km southwest from Chengdu, and about 55 km away from the south part of Luding County. In Tibetan language, "Gong" means ice, while "Ga" means "white". Gongga Mountain, the leading peak in the snow-covered mountains of the west of Sichuan with altitude of 7,556 m above the sea level, is the highest mountain in Sichuan Province. Its top measures about 70 m2, covered by snow all the year round. On June 13th, 1957, a Chinese climbing team mounted the summit. In 1980, together with other 7 peaks as Qomolangma, Gongga Mountain began to receive foreign climbing teams.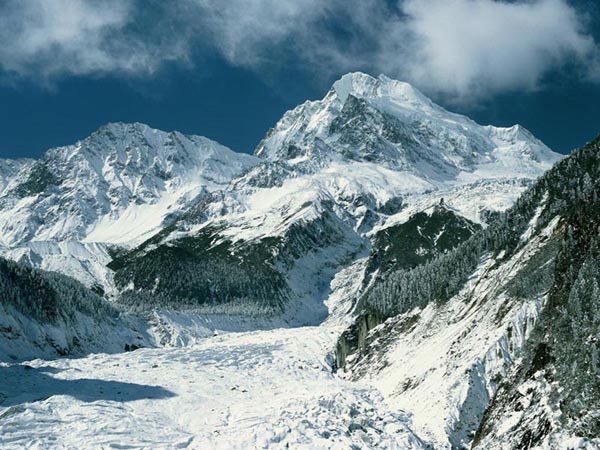 In the high and steep Gongga Mountain, the snow does not melt perennially. Looking from distance, the mountain seems like appearing on indistinct boundless snow sea with solemn and mystery, which cause people's respect easily. Especially in fine days, the magnificent view that the mountain is dyed by rosy clouds can not be imagined except for a real experience.
History
In 1930 the explorer Joseph Rock, making the first attempt to measure its altitude, mis-calculated its height as 30,250 feet (9,220 m) and cabled the National Geographic Society to announce Minya Konka as the highest mountain in the world. This measurement was viewed with suspicion from the start, and the Society's decision to check Rock's calculations before publication was well-founded.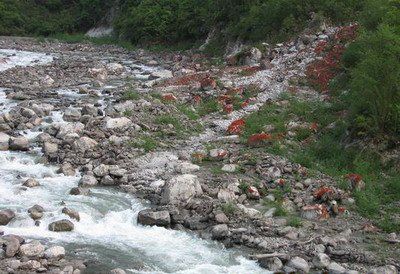 Hailuogou Glacier
Lying at the foot of Gongga Mountain, it is world-famous for its modern glacier in low altitude (the glaciers in the world mostly lay in the region of high altitude). The sparkling modern glacier rushes down from the high and steep valley, spraying millions of water blooms, changing the quite valley into a pure water palace. Ice holes and ice Bridge make people feel like entering into a Crystal Palace.

Tianwan River

Located in the Shimian village, it is the largest river on the Gongga Mountain. Running along the mountain, its beauty is combined with the shining tops of the numerous mountains. And a dozens of waterfalls in this river are also magnificent. Due to its rich geothermal resources, it becomes a good place for a hot spring bath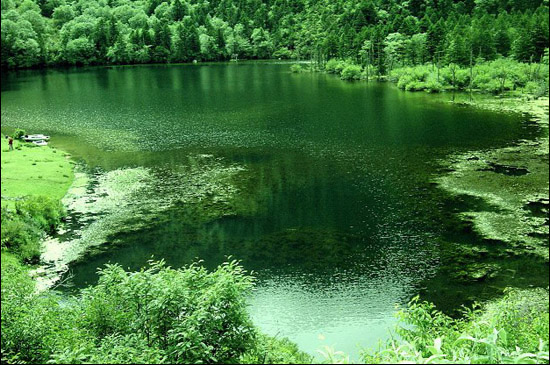 Mugecuo Lake
It is one of the main attractions in Gongga Mountain. Being famous for its natural and colorful scenery, magic folks and hot springs which are of great health value, it contains snow-capped mountains, grassland and waterfalls, and various plants and animals.