Geographic location
Henan Province is located in eastern central China, on the plain between the Yellow and Huaihe rivers. As most part of the province lies to the south of the Yellow River, which runs for over 700 km through its territory, it was given the name Henan (River South). Because Henan was called Yuzhou and considered as the center of China more than 2,000 years ago, the province is called Yu for short, and also referred to as Zhongzhou (Central Prefecture) and Zhongyuan (Central Plain). Neighboring Hebei, Shanxi, Shaanxi, Hubei, Anhui and Shandong provinces, Henan covers an area of 167,000 sq km.
Elevation extremes:
Henan Province is in the transitional area between the second and third steps of China¡¯s four-step terrain rising from east to west, with rolling mountains over 1,000 meters above sea level in its western part and plain area of 100 meters or lower in its east. Laoyacha in Lingbao City, 2413.8 meters above sea level, is the highest peak in Henan. The province¡¯s lowest point, 23.2 meters, is found at the place where the Huaihe River leaves the province.
High in the west and low in the east, even in the north and concave in the south, Henan Province is surrounded by four mountain ranges, the Taihang, Funiu, Tongbai and Dabie, which stand in its north, west and south, leaving subsidence basins here and there. In its middle and eastern parts there is a vast fluvial plain created by the Yellow, Huaihe and Haihe rivers. Mountainous regions comprise 44.3 percent of its total area, and the plains, 55.7 percent. Four rivers run across Henan, the Yellow River, Huaihe River, Weihe River and Hanshui River, with the Huaihe River valley covering up 53 percent of the province.
Located between the northern sub-tropical zone and warm temperate zone, Henan Province has distinctive four seasons with complicated weather conditions characterized with a hot and rainy summer. Southern Henan is in the northern sub-tropical zone. The province¡¯s average temperature of the year is 13~15 degrees centigrade; the average rainfall is 1120~570 mm; and its frost-free period lasts 308~275 days.
Natural Resources:
Henan has water reserves of 4.84 million kw, of which 3.23 million kw can be explored. By the end of 2000, there were 2,394 reservoirs in the province, and 4.6 million hectares of land were irrigated.
Of the more than 150 kinds of minerals found on earth, 121 are available in Henan, of which, the reserves of 78 kinds have been made clear; 61 kinds have been mined and utilized. In term of reservation, 48 kinds of Henan¡¯s minerals are listed among the top 10 of the country, of which molybdenum, blue asbestos, grit stone, natural alkali, pearlite, sapper and andalusite are listed as No. I, and bauxite, natural hone, and limestone for producing cement are assessed as No. 2. Other minerals like wolfram, cesium, coal, petroleum, natural gas, nickel, gold and marble also lead the nation in reserve.
Henan has 197 families and 3,830 species of higher plants, and 418 kinds of animals. It¡¯s an important producer of the country¡¯s wheat, corn, cotton, tobacco leaves and oil plants.
Tourist Resources
As one of the major birthplaces of the Chinese civilization, Henan has several epoch-making archeological discoveries, including the Peiligang Culture Site dating back 7,000 years, Yanshao Culture Site of some 6,000 years ago, and Dahe Culture Site of more than 5,000 years ago. In ancient China, more than 20 dynasties established their capitals in Henan. Three of China¡¯s seven great ancient capitals are located in Henan: Anyang of the Shang Dynasty, Luoyang of nine dynasties and Kaifeng of seven dynasties. Three of ancient China¡¯s four great inventions, the compass, paper-making and gunpowder, were made in Henan. The province numbers first in the whole country in terms of underground cultural relics, and the second in existing cultural relics on the ground. The Yellow River, with numerous ancient relics and scenic attractions, also provides a rich tourist resource to Henan.
Energy:
A major coal production base of China, Henan has 65 colliery enterprises, which produce 100 million tons of coal a year, making Henan rank the second in the country. Henan is one of the three thermal power bases in the country. Up to the end of 2000, it had an installed generating capacity of 14.77 million kwh, ranking the 6th among all provinces, and its total annual electricity generation of 65.8 billion kwh won it the position of the 5th in the country. The key water-conservative project at Xiaolangdi on the Yellow River, built with a loan from the World Bank, has a total installed capacity of 1.8 million kw. It is expected to generate 5.1 billion kwh of electricity annually after its completion. With considerable reserves of petroleum and natural gas, Henan Province possesses Zhongyuan Oil Fields and Henan Oil Fields, which produced 5.62 million tons of crude oil and 1.495 billion cubic meters of natural gas in 2000. It is the 5th largest petroleum and natural gas producer in China.
Environment and current issues:
Thirteen of Henan¡¯s cities have met the national hygiene standard. Major enterprises causing industrial pollution in the Yellow and Huaihe rivers have basically reached the standard for polluted water discharge control. Nineteen nature reserves have been established on 1.36 percent of the province¡¯s land. The forest coverage rate in Henan is 19.83 percent, and 92 counties in the plain and semi-plain areas have reached the afforestation standard, making Henan No. I in the nation in this respect.

Total Population:
Henan is one of the most populous provinces in China. According to the statistics made in the end of 2000, its total population is 95.55 million, with 21.47 million or 23.2 percent urban residents and 71.09 million or 76.8 percent of people living in rural areas. Males make up for 51.59 percent of its population and the female, 48.41 percent.
Population growth rate:
The natural population growth in Henan Province in 2001 was 7 per thousand.
Ethnicity:
There are 51 ethnic groups living in Henan Province, including the Han, Hui, Mongolian, Manchu, Zhuang, Miao, Tibetan, Uygur, Yi, Korean, Tujia, and Bai. The Han people make up 98.8 percent of the population, and the ethnic minorities, 1.2 percent.
Literacy:
There are 41,404 primary schools, with 11.306 million pupils at school; 5,444 junior high schools, with 5.08 million students at school; 688 high schools with 947,300 students; and 52 colleges and universities with 369,100 students. The number of teachers and staff members at school is 1.06 million. Twenty-two institutes have been entitled to grant graduate degrees, and there are 14 tutorial units for doctorial studies, and 198 for master degree studies. The total number of graduate students at school is 2,392.
The students and teachers and staff members make up 27 percent of Henan¡¯s population. The enrollment rate of junior high schools is 98.05 percent, and 87 percent of the school-age population can receive nine-year compulsory education, a percentage higher than the average figure of the country
GDP:
The GDP of Henan Province in 2001 was 564.5 billion yuan, the 5th highest in China after Jiangsu, Guangdong, Shandong, and Zhejiang provinces.
GDP growth rate:
The province¡¯s 2001 annual GDP growth rate was 9.1 percent.
GDP per capita:
The GDP per capita in Henan was 5,440 yuan in 2000.
GDP Ratio (1st, 2nd and tertiary industries):
Of the province¡¯s GDP value increased in 2000, that for the first, second and tertiary industries was 116 billion yuan, 241 billion yuan, and 155.6 billion yuan respectively.
Poverty Alleviation plan:
There are 1.29 million people living in poverty in Henan¡¯s rural areas. The province has allocated 7.48 billion yuan to help them relieve from poverty.
Revenue:
The planned revenue is 26.77 billion yuan, an increase of 8.6 percent over that of the previous year.
Industrial output value:
The industrial output value of 2001 was 228.76 billion yuan, 9.8 percent more than that of 2000.
Foreign trade:
There are 11 entry ports of aviation, railways and highways in Henan, leading China¡¯s inland provinces in this aspect. Henan has established steady trade relations with over 8,000 business partners in 150 countries and regions in the world, and has absorbed investment from over 90 countries and regions. The total volume of import and export for 2000 was US$2.275 billion, with US$1.493 billion coming from export and US$781 million out of import.
Foreign investment:
By the end of 2000, 7,027 foreign companies had been approved to invest in Henan, their total contracted fund having reached US$12.413 billion, of which, US$8.424 billion had practically invested in Henan.
Sister cities:
Henan has established relations with over 30 countries and regions in the world for scientific and technological exchange and cooperation. The province and its prefectures and cities have also set up sister relations with 30 counterparts in countries such as the United States, Japan, Canada and Italy.
Pillar industries:
Electronic machinery, chemical industry, foodstuff industry, light and textile industries, and building material industry.
Agriculture:
With 6.825 million hectares of arable land, Henan is a well-known big agricultural province and an important producer of agricultural and sideline products. It leads the nation in total grain output and in the yields of wheat, sesame, jute, and bluish dogbane. It ranks the second in China in production volumes of cotton, oil plants, and tobacco. Forests and fruit trees are abundant, and traditional medicines have a venerated history in Henan. Animal husbandry is also well-developed in the province, exceeding all other provinces in the number of domestic animals; its meat production occupies the third place in the nation. In 2001, its total grain output was 41.19 million tons; meat, 5.41 million tons. Great achievements have been made in improving conditions for agricultural production, along with a rather complete basic construction network. A harmonious agricultural production system has been built up with the balanced development of farming, animal breeding, forestation, husbandry, fishery and sideline industries. Farming, the pillar of agriculture in Henan, is equipped with basic establishments such as a water conservancy system completed with mechanically pumped wells, reservoirs, channels and drainage lines. This has greatly enhanced its capacity to resist natural disasters. With the wide application of science and technology in agriculture, the establishment of the bases for agricultural commodities and the comprehensive development of all agricultural areas, Henan has become one of the key provinces to draw foreign investment in agriculture.
Commerce:
The wide market and prosperous commerce have made Henan an important commodity distributing center in China. There are 25 large wholesale markets and more than 6,000 retail markets of all kinds in the province. The Zhengzhou Commodity Exchange is the largest wholesale market and the first standardized futures market of grain in the nation, acclaimed as ¡°China¡¯s No. 1 Market.¡± ¡°Zhengzhou Price¡± has thus become the directing price for national grain and oil exchange and also an important reference for worldwide grain and oil exchange
Railways:
The operating railways in Henan total 2,148.3 km, 90 percent of which are double-tracked.
A major hub of China¡¯s inland transportation, Henan is crisscrossed with trunk railways such as Beijing-Guangzhou, Longhai (from Lianyugang in Jiangsu to Xinjiang), Beijing-Kowloon, and the newly opened transcontinental line from Lianyungang in China to Rotterdam, Holland. The provincial capital Zhengzhou is at the juncture of the two major trunk railways of Beijing-Guangzhou and Longhai; it is also the biggest relay station of both passengers and freight at the eastern part of the European-Asian transcontinental line. The Zhengzhou Northern Railway Station is the largest freight marshalling station in Asia, and its relaying and processing capacity has reached the world¡¯s top level. Goods to be exported by train can have the customs inspection in Zhengzhou before heading abroad. The Zhengzhou Eastern Railway Station is one of the biggest container relay stations in China, which is linked with five international-container transportation channels through the harbors in Shanghai, Kowloon, Lianyungang, Tianjin and Qingdao
Highways:
Henan has a well-developed highway network, with nine state highways -- five from north to south and four from west to east -- running through the province. The highways open to traffic total 64,453 km and have linked all townships in the province. The length of its operating expressways has reached 1,000 km.
Aviation:
Henan has 48 air routes to link its major cities of Zhengzhou, Luoyang and Nanyang with other places, with 500 scheduled flights to and from 56 cities, including Beijing, Shanghai, Guangzhou and Xi¡¯an; and five scheduled flights reaching Hong Kong, Macao, and Taipei (via Macao) each week. The Zhengzhou Xinzheng Airport, with a designed annual handling capacity of six million passengers and 30,000 tons of freight, is one of the 10 largest airports in China, also an alternate airport for the Beijing Capital International Airpor
The capital city of Henan Province, Zhengzhou is located in the middle of China, about 760 km (about 472 miles) south of Beijing and 480 km (about 298 miles) east of Xian. After the Longhai Railway (Lanzhou to Lianyungang) and Jingjiu Railway (Beijing to Kowloon) were completed, their intersection, Zhengzhou, became a vital transportation hub. Thanks to this important position, the city has prospered.
With a pleasant climate, Zhengzhou is welcoming all year round. The hottest month is July and the average temperature is about 27 C (80.6 F) while the coldest month is January with an average temperature of -0.2 C (31.64 F). Autumn and spring are the best and the peak tourist seasons. You can enjoy a more beautiful Zhengzhou at that time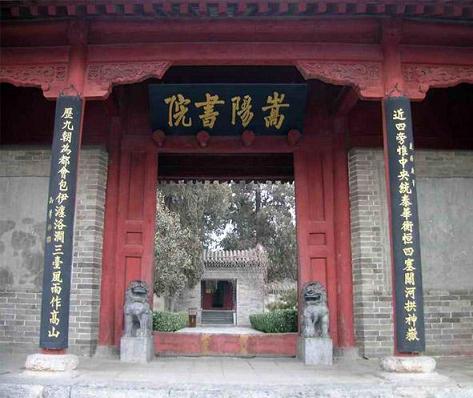 The city is a national historical and cultural city and also the first destination for any Henan Tour. The ancient city was the capital of Shang Dynasty (16th - 11th century BC) 3,500 years ago when porcelain and the Chinese technique of bronze smelting were comparatively more developed. A green ceramic glaze pot unearthed in Zhengzhou has been shown to be the most ancient porcelain in China. A long history has left Zhengzhou with many cultural and historic sites. Shaolin Temple situated at the foot of Mt. Song is the cradle of Shaolin Kong Fu. If you are interested in Chinese Kong Fu, the temple and the performances must be seen. One of the four Academies of Classical Learning in the Song Dynasty (960 - 1279), Songyang Shuyuan, gives a complete depiction of Chinese ancient education. In addition, many ancient tombs, temple buildings and battle sites all show the dense culture of Zhengzhou.
Transportation provision in the city is excellent. Arriving and departing, whether by air, train or bus, is a smooth process as Zhengzhou is a center of transportation in middle China. You can find various grades of hotels inside and near the city. With comprehensive facilities, they provide safe and clean places to stay at a reasonable price. As a provincial capital, Zhengzhou is the height of fashionable entertainment and shopping in Henan - you won't be disappointed.
For anyone interested in Chinese ancient history and wishing to know more on it, Zhengzhou is one city that should not be missed.



Luoyang
Luoyang's Longmen Grottoes are one of China's three most precious treasure houses of stone sculptures and inscriptions. The White Horse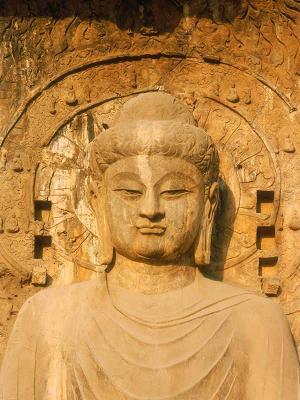 Temple was the first Buddhist temple in China and has been dubbed the Cradle of Buddhism in China. Mt. Mangshan is the site of the Luoyang Ancient Tombs Museum, where tombs of emperors, nobles, and literates of past dynasties can be seen. In addition, the landscapes of Luoyang are every bit as alluring as the cultural sites. White Cloud Mountain, Funiu Mountain, Long Yu Wan National Forest Park, and the Ji Guan Limestone Cave are all worth a visit.?
The Luoyang peony is world renowned for its rare beauty, and is regarded in China as the finest flower under heaven. It is not only the official city flower of Luoyang, but also the national flower of China. The magnificent Peony Festival held in Luoyang every April attracts countless domestic and international visitors. It has become a stage for displaying Luoyang's traditional culture.
No ancient capital has witnessed the rise and fall of so many dynasties over such a long span of time as Luoyang, the oldest capital in Chinese history. The city is the cradle of Chinese civilization and the site where many Chinese legends originated. Luoyang lies in the western part of Henan Province on the south bank of the Yellow River.
Dengfeng, located south of the Yellow River, lies in northwest Henan Province. It is smaller than either Luoyang or Kaifeng, but it is well worth a visit if you have time. The township is located in the Songshan Mountains, about 45 miles from the provincial capital, Zhengzhou, and 50 miles east of Luoyang. It has a total area of 1220 square kilometers and a population of 600,000. It has 7 counties, 7 towns, 2 iundustrial zones and 1 office under its jurisdiction. It is a high-developed, civil, hygienic and modern city.
Dengfeng has a convenient transportation and communication, Songda Railway run through the whole city, 207 national highway and 3 provincial highway meet here, Zhengzhou International Air Harbour is also within its reach. The constructions of basic facilities and scenic areas have been speed up through the strategic implementation of "Dengfeng Tourism Guiding" and the "China Zhengzhou International Shaolin Wushu Festival" that held every two year. The city is changing very fast and scenic areas are beautifying rapidly. Many merchants and tourists come here from home and abroad.
Dengfeng is rich in tourism resource with beautiful environment and favourable condition. Songshan Mountain is magmificent and beautiful, Shaolin Temple, Songyue Temple, Songyang Academy and Star observing platform etc, are famous at home and abroad, "Resembling and Drinking beside Shi Zong River" has been enrolled in history. Dengfeng is one of Chinese key places of interest and hometown of Wushu and cultural relics. Tourism has become the economic pillar of Dengfeng.
Today, it's better known as the home of the Shaolin Temple (Shaolin Si), birthplace of the eponymous brand of kung-fu martial art (Shaolin gongfu) that has long been popular in Asia but has only in recent years become increasingly known to the Western world. The main town serving Song Shan is Dengfeng (meaning "Ascending to Bestow Honor"), named by the Tang dynasty empress Wu Zetian who preferred Song Shan to Tai Shan (Mount Tai) in Shandong Province, traditionally the favorite mountain of most emperors. Song Shan can be visited in conjunction with Luoyang, or as a day trip from Zhengzhou



Anyang
Anyang, situated in the northernmost part of Henan Provinces, is at the convergence of Shanxi, Hebei and Henan Provinces with the geographical coordinates of 113`37 --- 114`58E and 35`12 --- 36`22N. It lies to the west of the Taihang Mountains and connects with the Northern China Plane in the east with the Huanhe River originating in the eastern foot of the Taihang Mountains and passing through the city proper. Anyang has a continental monsoon climate of the northern temperate zone. It has four seasons, adequate sunlight, concentrated rain and pleasant weather. Its annual average temperature is 14.1C and annual average rainfall is 556.8mm.

There are five counties (city) and four districts under the administration of Anyang, these are: Anyang County, Linzhou City, Tangyin, Neihuang and Huaxian Counties, and the Districts of Wenfeng, Beiguan, Yindu and Longan, in addition, there is a high-tech industrial development zone of the provincial level. Anyang covers a total area of 7,413km2 with a total population of over 5.2 million, among which the city proper covers an area of 543.6km2 with a total population of over 1 million. There are 43 nationalities in the whole city, such as the Han, Hui, Mongol, Manchu, Zhuang, Miao, Tibetan, Korea, Tujia and so on.
As one of the seven ancient capital cities of China and a national famous city of historic culture, Anyang is the native place of the oracle bone inscriptions and birthplace of The Book of Changes(or Yi-Ching), and is one of the political, economic and cultural centers of the Chinese civilization in its early period. The King Pangeng of the Shang Dynasty removed his capital to Yin (the area around Xiaotun Village of Yindu District of Anyang City at present) in 1300 BC. The dynasty lasted 255 years with 12 kings in 8 generations here. Anyang has been a remarkable place producing outstanding people with persons of unusual abilities and abnormal affairs emerging in an endless stream, such as: the King Pengeng removed his capital to Yin, the resurgence by the King Wuding of the Shang Dynasty, Fu Yue was appointed as the prime minister, the woman general Fu Hao submitted requests for military assignments, the King Wen deduced Yi-Ching during his captivity, the King Wu sent a punitive expedition against the King Zhou and destroyed the Shang Dynasty, Ximen Bao threw the witches into the river and governed the place of Ye, Lin Xiangru was born in the village which was called Ancient Minister Village later, Mr. Xinling stole the military tally and saved the State of Zhao, the assassin lay in ambush in Fudao and killed Bian Que, Xiang Yu brok the cauldrons and sank the boats, Cao Cao rose to power and position in Yecheng, the insurrectionary army stationed powerfully in Wagangzhai Stronghold, Ouyang Xiu composed the rhyme prose in Qiusheng Building, Han Qi who served as the Prime Minister for three emperors governed Xiangzhou Prefecture, the national hero Yue Fei devoted himself to the country, Yuan Shikai lived in seclusion in Huanshang Village to peep at the whole situation an so on.
Anyang was also the birthplace of the Spirit of the Red Flag Canal. Being over 1,500km long and called the Eighth Miracle of the world, the man-made Milky Way --- Red Flag Canal has been a milestone and an important symbol of self-reliance, doing pioneering work through arduous effort, unity and cooperation and selfless contributions of our industrious and brave
Kaifeng, known as "the Capital of Seven Dynasties", is one of the Eight Ancient Capitals in China. With its long history and splendid culture, this ancient city is immersed in a dense cultural atmosphere. During the Northern Song Dynasty, the prime of Kaifeng, it especially enjoyed the reputation as one of the most prosperous capital cities in the world. The famous painting Market Day at the QingMing Festival by Zhang Zeduan (a famous painter of the Northern Song Dynasty) and other works, represented the prosperous times and various customs of Kaifeng.
With lots of well-protected ancient relics and abundant water resources, Kaifeng, is a good combination of the time-honored history, culture and tradition. Kaifeng was culturally established quite early. Historically, it was one of the first developed regions due to the abundant water resources, advanced irrigation systems, mild climate and convenient transportation. During the Northern Song Dynasty, its magnificence, magnitude and splendor made the Capital Dongjing (the ancient name of Kaifeng) not only the political, economical, scientific and cultural center of China, but also one of the most prosperous metropolises in the world. The city was uniquely designed to include three parts: the inner city, the outer city and the imperial palace, three city walls and moats. Inside it, both the roads and channels were well-built, thus forming a convenient mode of transportation. With the increase of non-agricultural citizens, the handcraft and business industries blossomed, thus establishing it as the most attractive metropolis both at home and abroad
The famous royal garden, Genyue Garden, embodies the features of all the famous Chinese mountains, with various rare plants, flowers and animals. Thus the historians call it the transitional masterpiece in Chinese Gardening History. Kaifeng has abundant relics, including 23 cultural relics which are listed as state or provincial level protection, and 162 relics listed at municipal or county level. Many ancient tourist sites, like the Iron Pagoda, Xiangguo Temple, the Qingming Festival Market Garden, Dragon Pavilion Scenic Spot, the Memorial Temple of Lord Bao, Kaifeng Fu (the official institution in charge of judicature during the Northern Song Dynasty) and the Stele Forest of the Imperial Academy in Feudal China, are endowed with high historical and cultural value. As one of the three bases for stone steles and inscriptions, Kaifeng has various kinds of stone inscriptions; more than 1,000 are on display at the Kaifeng Museum and various other tourist spots. Those valuable inscriptions, which date from the Han Dynasty to the Minguo period (1911-1949, the period of the Republic of China), are treasures for history research as well as for calligraphy