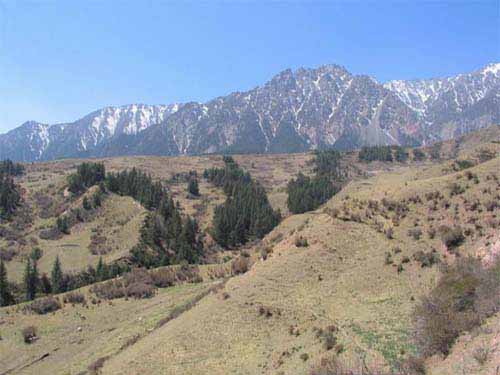 Qilian Mountain, a world influential mountain of China.
Qilian Mountain is seated to the south of Hexi Corridor. The northwestern part of it is higher and the southeastern part is lower, but most of the mountain is more than 4,000m high. The highest peak is Gangzewujie Peak, whose elevation is 5,808m. Qilian Mountain is one of the areas with the most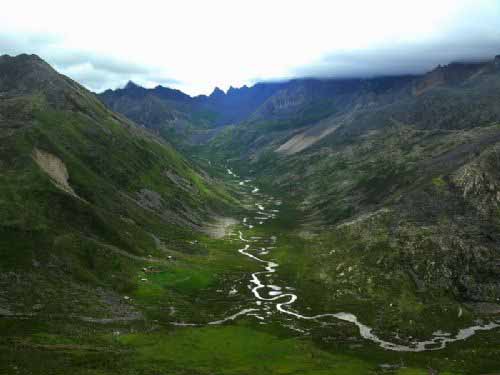 concentrated glaciers in China. The area of high mountains more tan 5,000m high is covered with snow all year round, which becomes the source of many rivers after the ice and snow smelt. There are two huge intermountain basins respectively named as Hala Lake and Qinghai Lake in the mountain. Snowy peaks, forests, grasslands, valleys, wild animals and etc. constitute the colorful and mysterious Qilian natural scenes
Qilian Mountain that extends for several hundred kilometers is a world influential mountain of China. The world famous ancient Silk Road enters Gansu along the mountain foot. There are numerous relics of ancient cities scattered along the road, evidencing the rich historical cultures. It is an international tourist route for investigation of Chinese Qilian Cultures and the ecology of paramos mountain lands.